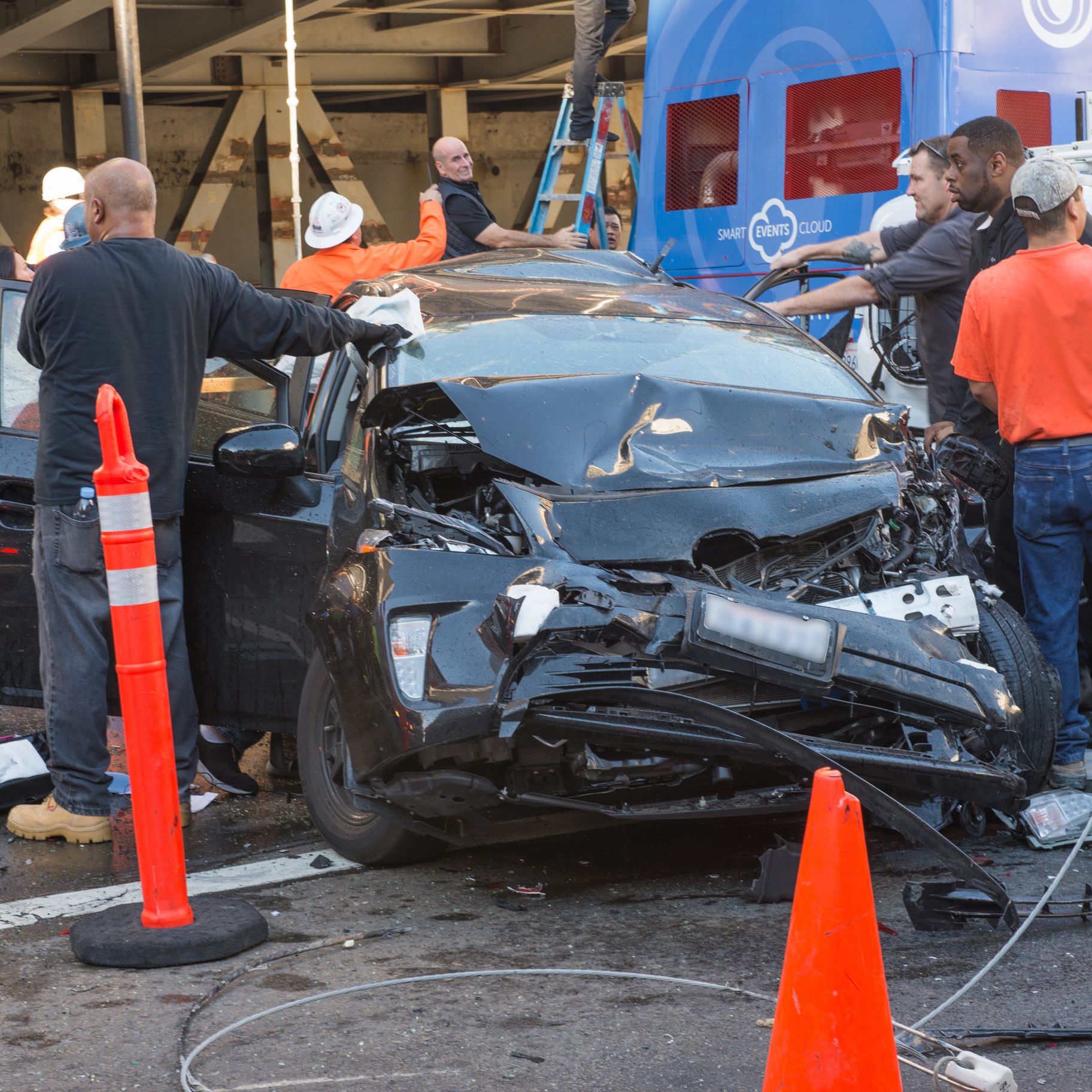 Head-on collisions are some of the most damaging and deadly types of car accidents. Victims of head-on collisions may suffer from catastrophic injuries that result in physical and emotional suffering, and costly financial losses. Randy Akin is a knowledgeable car accident lawyer who will fight to collect maximum compensation for our client's injury damages. Here, our Longview, TX, clients can learn more about the most common causes of head-on car accidents and the damages that they cause.
Common Causes of Head-on Accidents
Head-on collisions, also known as frontal accidents, are not as common as other types of car crashes. For a head-on collision to occur, one driver may be driving on the wrong side of the road. While a head-on collision is sometimes the result of a mechanical failure (such as a power steering failure), bad weather, or a hazard in the road, it is more common for head-on accidents to be the result of driver error, due to reckless or negligent behavior.
Some of the most likely causes of head-on car accidents include:
Driving under the influence
Driving while tired
Distracted driving, such as texting while driving
Unsafe passing
Confusion regarding one-way roads
Head-on Accident Injuries
Head-on collisions involve direct impact at the front of the vehicle. Although airbags should deploy in a head-on accident, many happen at high speeds, so the impact of these accidents is often severe enough that airbags do not provide adequate protection. As a result, head-on collisions are one of the leading causes of car accident deaths.
For those people who survive a head-on collision, their injuries may be catastrophic. Victims of head-on accidents may suffer from:
Broken bones
Neck injury
Traumatic brain injury
Spinal cord injury
Facial disfigurement
Additional Accident Damages
Physical injuries are some of the most obvious damages of head-on collisions, but there are many more to consider. Our Longview clients who are injured in a head-on accident are likely to suffer significant financial losses. Sources of financial loss following a head-on accident may include lost wages, the loss of wage-earning potential, and past and future medical expenses.
If someone is killed in a head-on car accident, surviving family members experience their own unique losses. Financial losses of surviving loved ones may include the loss of a source of income and the loss of benefits. Additionally, wrongful death results in significant emotional damages for surviving loved ones, including the loss of companionship.
Collecting Compensation for Accident Damages
When people are injured in a head-on collision that was caused by the reckless or negligent actions of another person or party, they have a right to seek compensation for damages. Insurance companies may deny fault for an accident or attempt to make a quick settlement that does not adequately compensate all losses, so working with an accident attorney can be hugely beneficial. Attorney Randy Akin works hard to represent our Longview clients and get them maximum compensation for accident damages.
Contact Us
If you've been the victim of a head-on accident and would like to learn more about your potential right to financial compensation, you should discuss your situation with a knowledgeable attorney, such as Randy Akin. To set up a legal consultation with Mr. Akin, send us a message at your earliest convenience or call (903) 297-8929.
Related to This