Truck Accidents and Improperly Loaded Cargo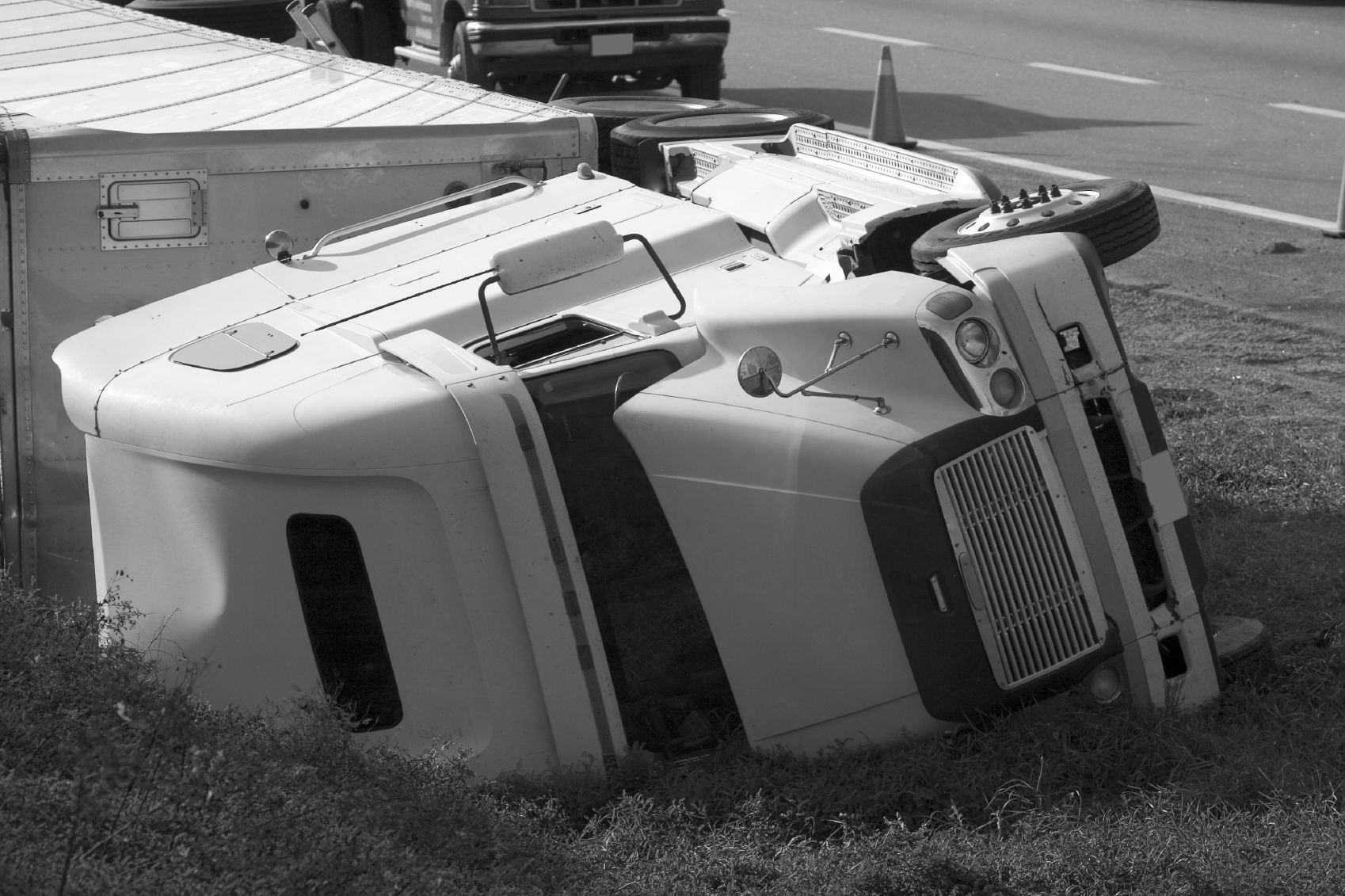 If you or a loved one has been involved in large truck accidents or tractor-trailer crashes, attorneys Randy Akin and Greg Burton are here to help. Our Longview, TX law firm is committed to helping auto accident victims seek justice against the negligent party that was responsible for the crash.
In the case of large truck accidents, it's possible for injuries and collisions to be caused by fallen cargo and loose items from the truck. We'd like to consider these hazards and what your legal options might entail.
Reasons Why Cargo Is Not Properly Loaded
There are several reasons why cargo on a large truck may not be loaded properly. Some common issues include the following:
Cargo is overloaded
Cargo is not evenly balanced
Cargo is near the edge of the flatbed
Cargo is pressed up against the door
Poor use of restraints, ropes, and ties
Tarps are not secured
Negligence by driver or trucking company
Doors left unlocked/ajar
Whether on highways or on city streets, these dangers must always be taken seriously. Accidents from cargo can impact other motorists as well as any pedestrians who happen to be in the area.
Hazards to Nearby Vehicles
Loose cargo on a large truck puts any nearby vehicles at risk. The cargo may fall onto adjacent vehicles or vehicles behind a large truck. Even if the cargo does not fall onto the vehicle directly, it create an immediate hazard in the road that a vehicle may collide with, resulting in catastrophic injuries.
These hazards are especially pronounced for large trucks that are carrying building materials, such as lumber, girders or steel beams, or concrete and stonework. As you can imagine, these dangers are also quite high with large car carrier trailers.
Issues Caused by Debris in the Road
Expanding on a point made above, the debris that's left on the road creates serious hazards that make auto collisions more likely. Drivers may swerve out of their lane to avoid colliding with road debris, which makes side collisions more likely. If drivers run over smaller debris, this can result in tire damage or the loss of vehicle control, which are a recipe for auto accidents. This debris can also tie up traffic for miles until crews can clear the item.
Large Trucks Losing Control
In an effort to prevent the loss of cargo, a truck driver may attempt to maneuver their vehicle to prevent the items from falling. This might result in the loss of vehicle control, however, resulting in the tractor trailer jackknifing or rolling over. Both of these situations can lead to disastrous multi-vehicle collisions that span several lanes.
Who Is Liable in These Kinds of Collisions?
Determining legal liability in these cases involves a careful look at the evidence. Sometimes the truck drivers are responsible given their actions in the incident, while other times trucking companies are the liable party given their demands on their drivers and their fleet.
An experienced attorney can assess the situation and help you pursue a legal action against the negligent party. By seeking damages, you can cover medical expenses, property damage, lost wages, and the other losses that may be associated with your collision.
Learn More About Large Truck Accidents
For more information about your legal rights and options following an accident with a large vehicle, be sure to contact an experienced truck accident lawyer. The legal team at G.R. Akin, P.C. is here to help you. You can reach our law office at (903) 297-8929.
Related to This