Bicycle Accidents Involving Crosswalks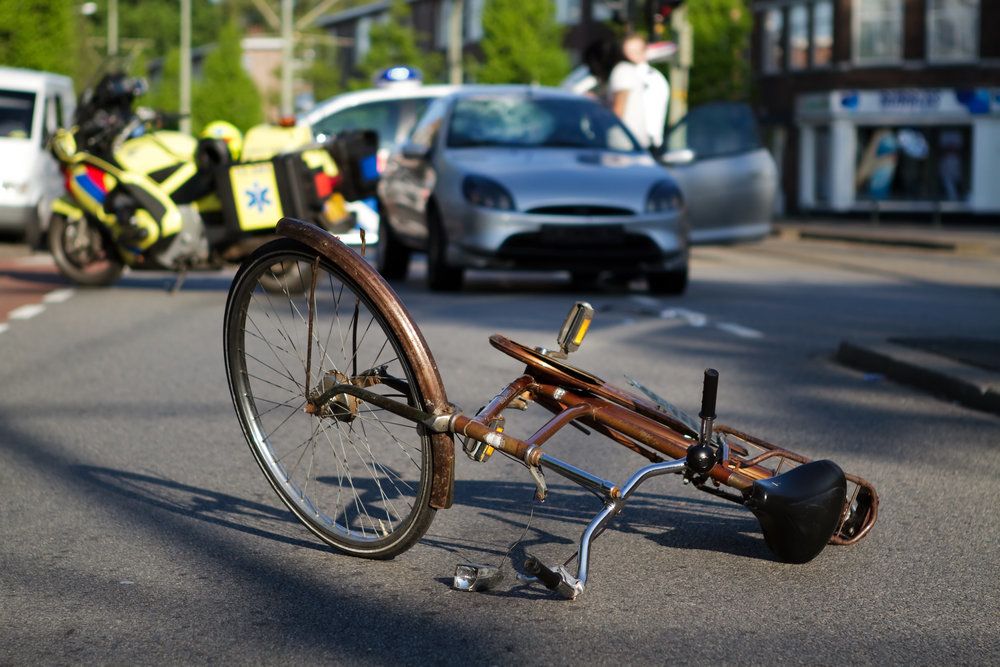 In Texas, as in most other states, bicyclists are expected to adhere to the same traffic laws as operators of motor vehicles. As such, bicyclists must follow posted traffic signs, obey traffic signals, and yield the right of way to pedestrians.
Unfortunately, even if bicyclists are following the rules of the road, they may still be injured in an accident. Some of these accidents occur in crosswalks, where bicyclists often believe they should be safest. A bicycle accident attorney at G.R. (Randy) Akin, P.C. in Longview, TX, can help victims of bicycle accidents involving crosswalks determine liability for their accident, and explore their potential right to financial compensation.
How Should a Bicyclist Use a Crosswalk?
Crosswalks are marked areas of the road that have been designated as a safe space for pedestrians to cross lanes of traffic. All traffic on the road, including motor vehicles and bicycles, are expected to yield the right of way to pedestrians who are crossing in a crosswalk.
Many bicyclists view themselves as pedestrians and believe that they also have the right of way in a crosswalk. While larger motor vehicles should yield to a bicyclist in a crosswalk to prevent injury, the law does not specifically give bicyclists the automatic right of way in a crosswalk.
Bicyclists are not technically meant to ride through a crosswalk. Instead, if a bicyclist intends to cross traffic at a crosswalk, he or she should dismount the bike and push it across the intersection. Bicyclists who are pushing their bike through a crosswalk are viewed as pedestrians and are granted the right of way by traffic law.
Determining Liability for a Bicycle Accident
When working on a bicycle accident case, our Longview attorneys consult with experts in the field to recreate the accident so that we can determine, and demonstrate, liability. We rely on evidence such as photos, police reports, and witness statements to make our determination and build a case for our clients.
Although the law does not specifically give the automatic right of way to a bicyclist riding through a crosswalk, that does not mean that the driver of a motor vehicle cannot be found liable for a bicycle accident that occurs in a crosswalk.
There are many potential causes of bicycle accidents, and most of them are related to driver recklessness or negligence:
Distracted driving (including texting while driving)
Speeding
Failure to obey traffic signals
Driving under the influence
Compensation for Damages
If our Longview attorneys find that another person or party is responsible for a bicycle accident, then we will pursue a case to seek compensation for any damages related to accident injuries. Because bicycles do not offer the type of protection that a motor vehicle can provide, injuries in a bicycle accident are often severe, which means damages can be steep. Common sources of financial compensation in a bicycle accident case include medical expenses, lost wages, and pain and suffering.
Get in Touch
If you have been injured in a bicycle accident, the attorneys at G.R. (Randy) Akin, P.C. can examine the details of your case to determine if you may be due financial compensation for accident damages. To learn more about your legal options following an accident, send us a message online or call (903) 297-8929 to schedule a consultation.
Related to This