Paying Medical Bills after a Car Accident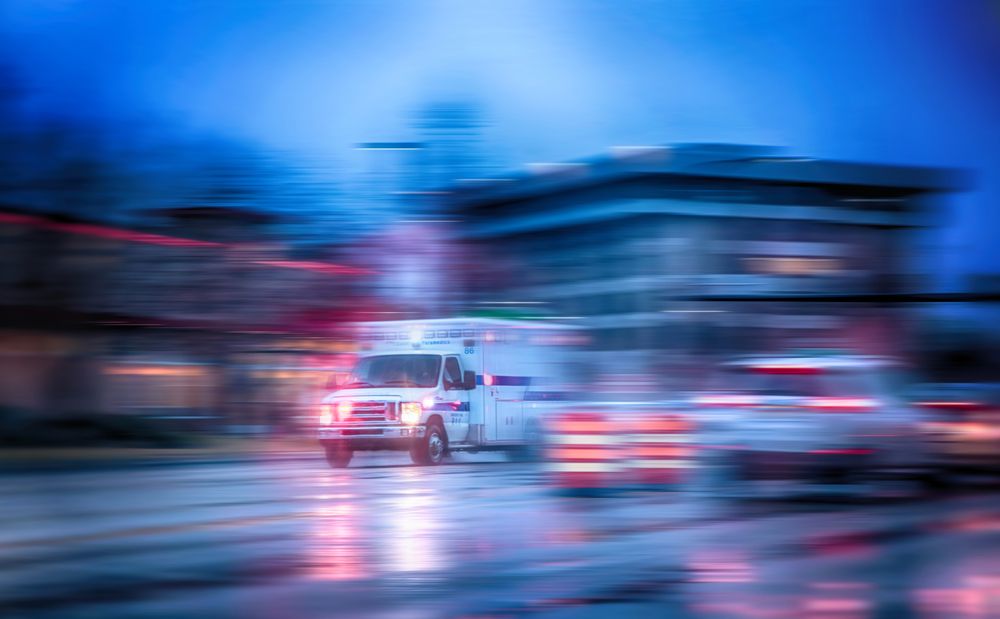 A catastrophic accident can have lasting repercussions for you and your loved ones. Paying medical bills after a car accident can be difficult, particularly if you require hospitalization and long-term rehabilitation and care. This is why accident victims should work with skilled and trusted car accident lawyers Randy Akin and Greg Burton.
Here, the team at our Longview, TX, law firm will review some of the costs associated with medical care after an auto accident. We'll then consider how much insurance will cover the cost of a catastrophic collision, and why you should speak with an attorney for help in covering medical expenses and other material losses.
How Much Will I Owe in Medical Bills?
That depends on the nature of the accident and the extent of your injuries. In a catastrophic crash, you may require an ambulance, emergency medical treatment, and even surgery. Just staying in a hospital for the care you need can cost thousands of dollars if not more.
According to a 2018 article by Business Insider, the average cost of hospitalization for various injuries are as follows:
Traumatic brain injury (TBI) - $19,539
Broken legs, hips, knees, ankles - $16,796
Broken neck of the femur at the hip - $16,133
Other bone fractures - $14,149
Catastrophic injuries that affect the spinal cord could cost tens of thousands of dollars to treat. This is in addition to the various costs associated with physical therapy, rehabilitation, and long-term medical care.
Common Fees for Medical Services
Common charges for medical services after an auto accident include:
Ambulance/EMS services
Emergency surgery
Diagnostics (x-rays, CT scans)
Medications
Specialist care
In addition to the above fees, you may notice various hospital fees and administrative costs. These can drive up the price of your medical care even though they are not specifically related to the medical treatment you received.
Will My Insurance Cover My Medical Bills?
Yes, though the amount will vary based on your coverage and medical needs. Texas requires mandatory personal injury protection (PIP), which helps cover medical bills as well as lost wages and other losses associated with the collision. If you have MedPay rather than PIP, your medical expenses will be covered, but MedPay will not address lost wages and other financial hardships related to your car accident.
In addition, the other motorist's liability insurance will help compensate for bodily injury if the other driver is found to be at-fault in the crash.
Settlements and Legal Damages
Not all car accident lawsuits will go to trial. The majority of them are settled outside of court. Settlements avoid lengthy court proceedings and provide compensation to cover medical bills as well as other financial hardships associated with the auto collision. If your case goes to trial, compensatory damages will help cover the material losses and difficulties associated with the crash, such as medical bills, property damage, and pain and suffering.
Whether your case goes to trial or is settled outside of court, you can count on our Longview law office to provide sound counsel and guidance.
Why You Need a Car Accident Lawyer
Seeking compensation for medical bills and other losses associated with a car accident can be challenging. Having an attorney on your side can help you negotiate a better settlement. Your lawyer can also let you know if it's worth going all the way to trial with your case given the nature of the accident. This insight is crucial for receiving fair compensation for the difficulties you and your loved ones have experienced.
Contact Our Law Firm
If you live in the Longview area and would like to learn more about your legal options, it's important that you schedule a consultation with us. We encourage you to contact our law firm online or call the office at (903) 297-8929.
Related to This